e-News No.74: Happy New Year
January 01, 2022
Season's Greetings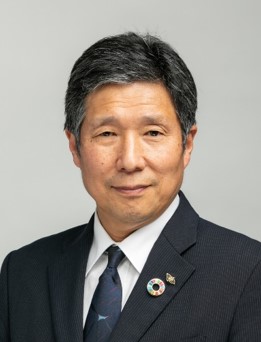 Happy New Year!

Despite the continued corona pandemic, we received many purchase orders last year because of strong demand from the semiconductor industry and Chinese market. Due to the supply chain problem of semiconductor, electronics and plastic parts, we could not always satisfy customers' requests. Although the situation is expected to continue this year, we will do utmost to cope with the problem. We would ask for your understanding and cooperation.

In December 2021, we established a joint venture company with Sony, "Remote Robotics, Inc." and started a remote service platform using the Successor technology. Our Robot Business Division will start R&D of the dual-arm type self-travelling robot as a new platform, which combines autonomous technologies and remote operations. Demonstration experiments are already underway.

We will also develop a robot data platform in line with Kawasaki's DX initiative so that we can change our business model. It will enable to provide SIers and users with continued services, and move forward to new fields of robotics in addition to the existing areas. As we are evolving to a fully integrated robot manufacturer, we would ask for your continued support.

January 1, 2022
Noboru Takagi
Executive Officer and GM, Robot Business Division
Precision Machinery・Robot Company
Kawasaki Heavy Industries, Ltd.

Kawasaki Robostage marked 100,000 visitors
Our robot showroom, "Kawasaki Robostage" recorded 100,000 visitors. Mr. Yoshikawa and his family were welcomed by our friendly staff on December 18, 2021 (photo below).
Kawasaki Robostage was opened in Daiba, Tokyo in 2016 as a robot showroom. Since then, it was visited by many people of all ages, despite occasional closures due to COVID-19.
Come and enjoy at Kawasaki Robostage. It is entrance free and no reservation is required.
click for more information: https://robotics.kawasaki.com/ja1/robostage/en.html