Kawasaki Robotics
Kawasaki Robotics is a leading supplier of industrial robots and robotic automation systems with a broad product portfolio, able to service a wide range of applications all around the world.
Using human ingenuity to develop difference-making robotics
Featured Video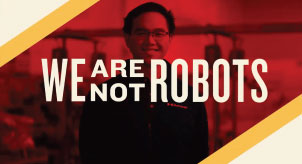 We Are Not Robots
We talked to our staff, integrators and customers. They all said the same thing. There are multiple worthy robotics options out there, but there's only one company that treats you like a human, cares about your business and answers the phone when you call. Make no mistake about it. Kawasaki is robotics. But at the same time, we are not robots.
News & Events
June 30, 2021

Kawasaki Robotics (USA), Inc. Breaks Ground on Facility Expansion
On June 28, 2021, Kawasaki Robotics (USA), Inc. broke ground on the new addition to their Wixom, MI facility, which serves as the company's North Amer...

May 13, 2021

KTV Episode 13: History of Kawasaki General Purpose Robots & the RS013N
In this episode, you'll learn how Kawasaki has optimized their general purpose robots since they first hit the market in the mid 1980s, and an overvie...

May 11, 2021

Medium Payload Robot from Kawasaki | Packaging World
Check out the RS013N spotlight in Packaging World to learn what makes our newest robot an industry leader for small-to-medium payload robots...
24-HOUR SUPPORT HOTLINE

(248) 446-4271