e-news No.67
June 01, 2020
Kawasaki Robostage Re-opened
 Following the lift of the state-of-emergency for coronavirus, Kawasaki's robot showroom in Tokyo, Kawasaki Robostage has re-opened on June 1.
For the prevention of infection, the number of visitors who can enter at one time may be limited. We would like to ask for your understanding and cooperation.
◆For more detail about Re-opend of Kawasaki Robostage, please visit
here.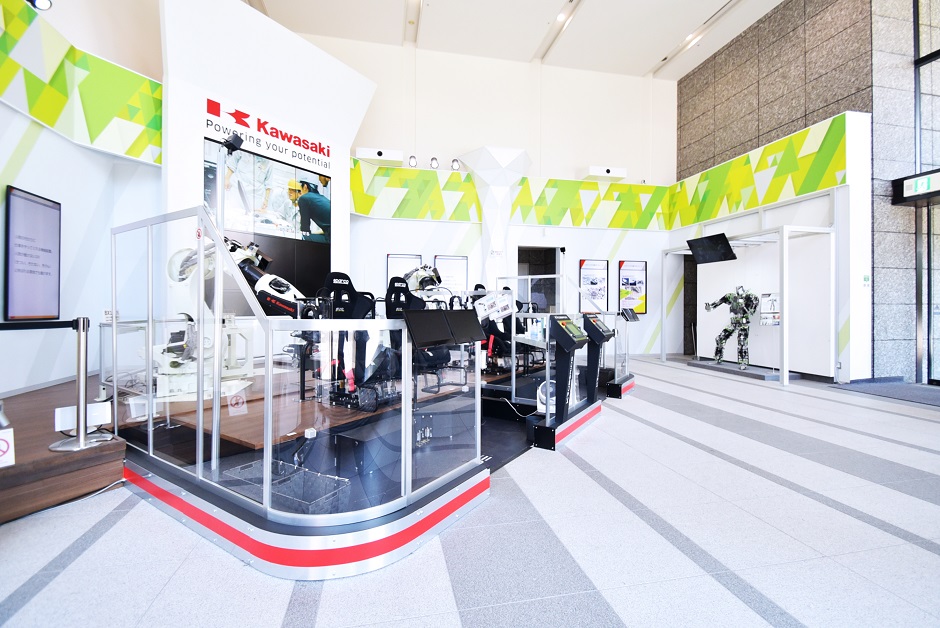 Kawasaki's humanoid robot, "Kaleido" shows up!

Kawasaki's humanoid robot, "Kaleido" (photo, bottom right) appears in Kawasaki Robotage. In the past, it was showcased only in a few occasions such as exhibitions. This is the first time for a permanent exhibit.
Kaleido is 178cm tall and weighs 85kg, just like the size of an adult human. Come and meet him at Kawasaki Robostage to experience the future where robots and humans co-exist. You can feel that the future is just around the corner!
◆Please visit here for more information on Kaleido's exhibits.