iREX2019
Dec. 18 - 21, 2019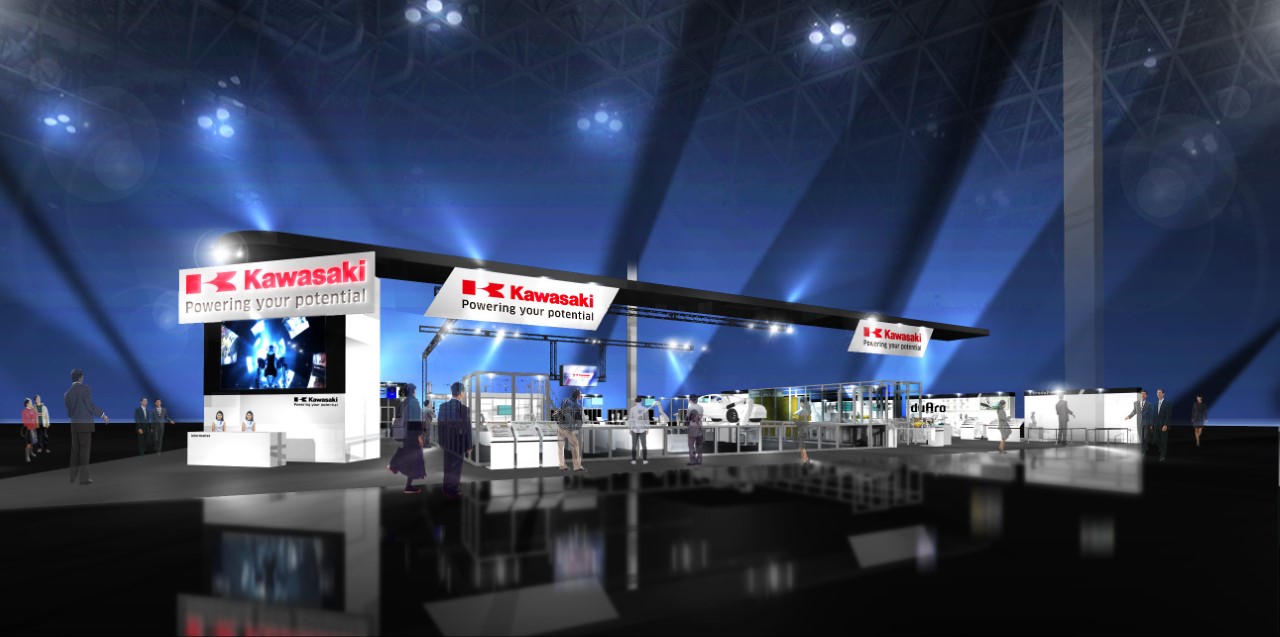 The 2019 International Robot Exhibition (iREX2019) will be held from December 18 to 21 at Tokyo Big Sight, featuring "The way towards a friendlier society, bridged by robots". Kawasaki is going to showcase a wide variety of automation and collaborative solutions between humans and robots under a theme of "Simple and friendly."
Please come and visit us at Aomi Hall B-30 to witness our state-of-the-art technologies that we have acquired through experience over half a century. You can be sure that Kawasaki is now evolving to a fully-integrated robot manufacturer.
■Exhibition details■

Show Hours: 10:00 - 17:00, Wednesday December 18th – Saturday December 21st
Admission: Free admission to those who have preregistered or who hold invitations, or under 16 years of age. (JPY 1,000 yen except above.)
Venue: Tokyo Big Sight, Aomi Hall, West Halls, and South Halls
Kawasaki Booth Location: Aomi Hall B-30
* Please register to iREX in advance. ⇒ iREX registration
■Exhibits at Kawasaki Booth■
Automated Solutions Zone - A series of factory logistics by robots

This zone showcases a model case of factory logistic systems and automated solutions of logistic depots. Please explore robotic automation of wide processes at a model factory and imagine possibilities of applying to your own site.
[Main exhibits]
● Large-payload B series robot B series
● Small-to-medium-payload R series robot R series
● Painting K series robot K series
Experience Zone - New collaborative solutions between humans and robots
As roles expected to robots in society are expanded, ways of human-robot collaboration are being diversified.
At this zone, visitors can operate robots and experience both "co-existence" and "remote co-operation" that Kawasaki proposes for collaboration ways between human and robot.
[Main exhibits]
● Successor, the remote cooperation robot system
● duAro, collaborative dual arm SCARA robot
● New OLP technology realizing teaching/programming-less of robots
Please refer to the related articles below:
*Successor :
・In the Age of the 100-Year Life, Robots Pass on Experts' Skills – Kawasaki Unveils the New Robot System, "Successor"
*duAro :
・Dual-Arm SCARA Robot "duAro" - Behind the Scenes of the Collaborative Robot Development
・duAro2 Has Joined the Series, Powering Kawasaki's Cobots Further
"Kaleido" Zone - Ever evolving humanoid robot
Kaleido made a sensational debut at iREX2017 where it performed chin-ups and standing up from falling down. In this year, visitors can see its evolution and feel that humanoid robots will play a significant role in our everyday life in very near future.
[Main exhibits]
・Kaleido, the humanoid robot
- Disaster recovery performance
- Built-in battery configuration
- Hydraulic-driven mechanism
Please refer to the related articles below:
*Kaleido :
・To Be the iPhone of the Robot Industry—With 50 Years of Robot Experience, Kawasaki Is on the Move
■TOKYO BIG SIGHT
West/South Halls ⇔ Aomi Exhibition Halls■
*Kawasaki Booth is in Aomi Exhibition Halls.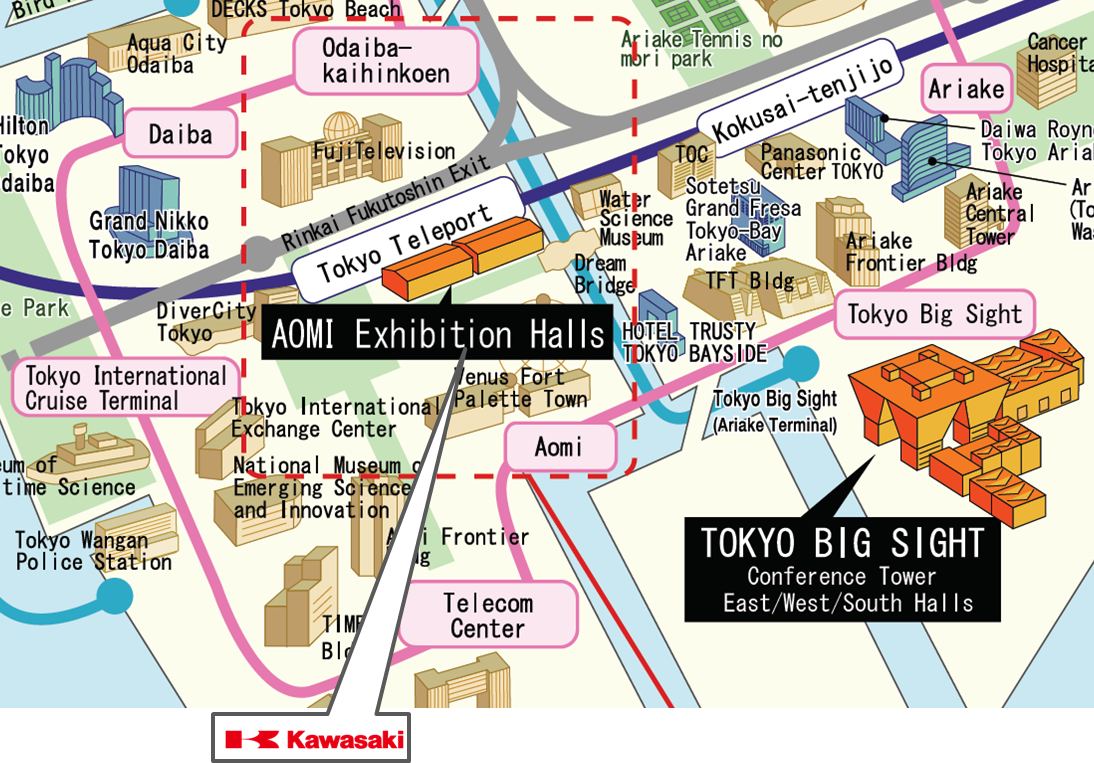 Free shuttle bus Terminal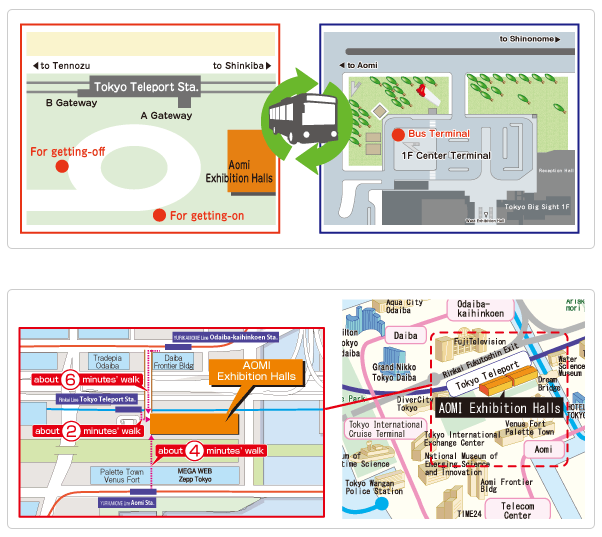 Please visit to the website of TOKYO BIG SIGT for more detail.

Feel free to contact us from here. ⇒Kawasaki Robotics Website