Kawasaki Robot K-AddOn Partners
K-AddOn partners are device manufacturers who supply peripheral equipment to be easily used with Kawasaki robots.r>
BL AUTOTEC, LTD.
Company profile

BL AUTOTEC, LTD. was founded in 1987 as a member of Bando Chemical Co., Ltd. group. As a specialized manufacturer of industrial robot peripheral devices, it boasts the top domestic share in robot wrist peripheral devices such as force sensors, automatic end effector replacement devices, position error correction devices, etc., and as a new business, RT (robot technology) related products.
Address

3-3- 17 Meiwa-dori,Hyogo-ku,Kobe 652-0883,Japan
Support area

Japan, South Korea, China, Southeast Asia, India, North America, Latin America, Europe
Major products




KEYENCE CORPORATION
Company profile

KEYENCE has steadily grown since 1974 to become an innovative leader in the development and manufacturing of industrial automation and inspection equipment worldwide. Our products consist of code readers, laser markers, machine vision systems, measuring systems, microscopes, sensors, and static eliminators.Our innovative products not only meet current needs but also future customer requirements in the manufacturing and R&D sectors. They strive to anticipate the market's future goals to provide tomorrow's solution today.
At KEYENCE, they pride theirselves not only on our products, but on our support as well. Their customers benefit from working directly with our highly knowledgeable sales engineers who can help them solve applications and answer technical product questions quickly.
Their business results are a direct result of the relentless focus on our business philosophies, and their success is recognized throughout the business world. KEYENCE has been continuously ranked in prominent company rankings such as "The World's Most Innovative Companies" (Forbes), and they are among the top 5 companies in Japan based on market capitalization as of Mar 2020. Today, KEYENCE serves over 300,000 customers in 110 countries around the world, where our name stands for innovation and excellence.
Address

1 -3 -14 Higashinakajima, Higashiyodogawa-ward, Osaka-city, Osaka
TEL

Please select the target country from the bottom URL and contact them.
Contact

Please select the target country from the above URL and contact them.If you are unable to select a country, please contact from the bottom of this website.
Support area

46 countries around the world, including Japan, the United States, China, Europe and Asia
Major products

OnRobot
Company profile

OnRobot product range features a wide assortment of tools for collaborative applications, including: electric and vacuum grippers, the award-winning Gecko gripping technology, force/torque sensors, a 2.5D vision system, screwdriver, sander kits and tool changers. This new combination of offerings from OnRobot makes it quicker and simpler to automate tasks such as packaging, quality control, materials handling, machine tending, packaging, assembly, and surface finishing.
Address

Teglvaerksvej 47H 5220 Odense SØ Denmark
Major products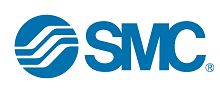 SMC Corporation
Company profile

SMC manufactures and sells automation control components, and is the world-leading manufacturer of pneumatic components.
They provide support at 532 sales offices in 54 domestic locations and 83 overseas countries and regions.
They are working to develop compact and lightweight products that maximize the value of robots.
With our broad product lineup, they offer optimized solutions around the globe.
Address

4-14-1, SOTO-KANDA, CHIYODA-KU, TOKYO 101-0021, JAPAN
Support area

Local services at 532 locations in 83 countries and regions worldwide, including North America, Latin America, Asia, Oceania, Europe, and Africa
Major products

Mechavision Inc.
Company profile

Touché Solutions devoted in developing tactile sensing since 2009 in ITRI, which is a technology research and development institution in Taiwan, and it spun off from ITRI in end of 2017. With the experiences in sensing technology and the industrial robot development, Touché Solutions provides the world-leading solutions for collaborative applications.
Address

3F, NO.97, Sec.2, Nangang Rd., Nangang Dist.,Taipei City 115, Taiwan, R.O.C
Support area

US, Germany, Japan, Taiwan, China, Singapore, Malaysia
Major products




●If you are interested, please read the participation page and apply for a K-AddOn partner from the link below.